Building on the success of the initial closing of its second fund and its first two promising investments, Capagro is pleased to announce the arrival of Xin Ma as Managing Director, and the appointment of Michel Boucly and Gilles Mettetal as senior advisors to Capagro.
***
Paris 30/06/2023 - The Capagro team is delighted to announce the appointment of Xin Ma as Managing Director. Xin will join Tom Espiard-Cignaco and Anne-Valérie Bach at Capagro's Investment Committee.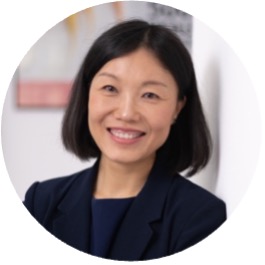 Xin brings a rich and international investment experience in venture capital with a deep understanding of sustainability investing and corporate synergies leveraging. Before joining Capagro, Xin was Managing Director of Total Carbon Neutrality Ventures, the venture capital arm of the international energy group TotalEnergies. She is a seasoned investor in the sectors of energy, mobility, and sustainability, developing a deep domain knowledge as well as strong cross border experience (EU and APAC). Before TotalEnergies, she had an international career, specialized in the field of project finance and M&A, both in Asia and Europe.
Xin holds a BSc of engineer degree from the University of Science and Technology (Beijing, China), a MSc from the University of Petroleum (China) and a PhD from University of Dundee (UK).
Tom Espiard-Cignaco : "As the leading AgrifoodTech European VC fund focused on generating financial performance, open-innovation and impact, Capagro leverages its unique ecosystem of investor-partners, advisors and startup relationships to contribute to sustainable agriculture and healthier food. Xin's Asian network complements our existing European and North American network; an additional key development and exit opportunity for our portfolio companies. Xin's strong international experience and corporate experience in addition to her sector knowledge and industrial experience will enhance Capagro's ability to generate value for its portfolio companies as well as enriching our open-innovation platform for our corporate partners."
Xin Ma : "Innovation and technology in the Agricultural and food sector are the key to address the multiple challenges of climate change, biodiversity, food safety and security, reduction of waste. I am excited to join Capagro, the pioneer and specialized VC in this sector in Europe and work with startups and our LPs to promote our shared vision."
***
We are also proud to welcome Michel Boucly and Gilles Mettetal as Capagro senior advisors. Michel and Gilles deepen Capagro's knowledge of the Agrifood industry and provide access to a valuable network of corporate, startups and Agrifood executives.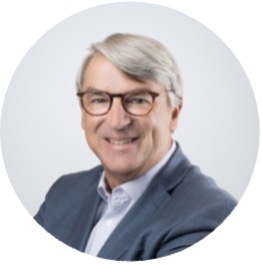 Michel (credits to Thibaut Voisin for the photo) brings 40 years of operational experience and a deal making track record in the AgriFood industry. He notably spent 20 years in the seed sector with Rustica Semences and Euralis, before moving on as Director of Commitments and Development a Sofiproteol. Between 2010 and 2020, Michel served as Executive Vice President of the Avril Group in the oil and protein sector. He currently stands as board member of various AgriFood companies, such as Labeyrie, M2i Group, Ceva and Avril. Michel holds an Agronomic engineering degree from AgroParisTech University.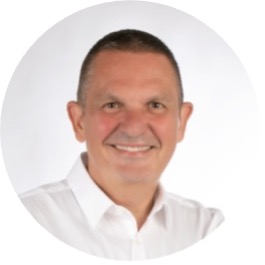 Gilles is the former Director of Agribusiness financing for the European Bank for Reconstruction and Development where he spent 25 years. Recently Gilles has advised the FAO, the African Development Bank Group, the Asian Development Bank on various strategic topics. Gilles is also a board member of Nibulon and Astarta, and Chairman of the investment committee of Diligent Capital Partners. Gilles holds an Agronomic engineering degree from the Agro Montpellier University.
As senior advisors, Michel and Gilles will contribute their expertise, deep knowledge and relationships in the AgriFood industry to enhance Capagro's ability to seize the most promising investment opportunities : to scale up our portfolio companies for exit, and to enrich our Open Innovation offer for the benefits of our LPs.
Anne-Valérie Bach : "Financial excellence, strategic value for our LPs, as well as profound and meaningful impact are the core values of Capagro. We are excited with the arrival of Xin, Michel, and Gilles. Together we strive to make a real impact through our investment activities in order to develop a sustained value for our startups, our LPs and our wider communities in the innovative AgriFoodTech sector."
***
About Capagro
***Investing for Sustainable Agriculture and Healthier Food***
Capagro is an independent asset management company founded in 2014 focused on Agrifood Tech and based in Paris, France. Its mission is to promote sustainable agriculture and healthier food by investing in and accelerating promising AgTech and FoodTech startups, that offer a high potential for financial, strategic and impact value creation through their innovative technologies.
Capagro leverages its unique network of valuable industrial partners of the entire agri-food value chain, to accelerate the transition of the agri-food sector. These partners include industrial players like Avril, LSDH, Terrena, Euralis and Groupe Bel, as well as financial partners such as the Bpifrance, the French development bank and Crédit Agricole.
As a responsible investor and signatory of the UN "Principles for Responsible Investment", Capagro implements an ESG and impact approach in its investment activities and in its relations with its partners.
Capagro's team of seasoned investors is unique in combining strong sector expertise with a wide range of international experience.
For further information, see www.capagro.fr