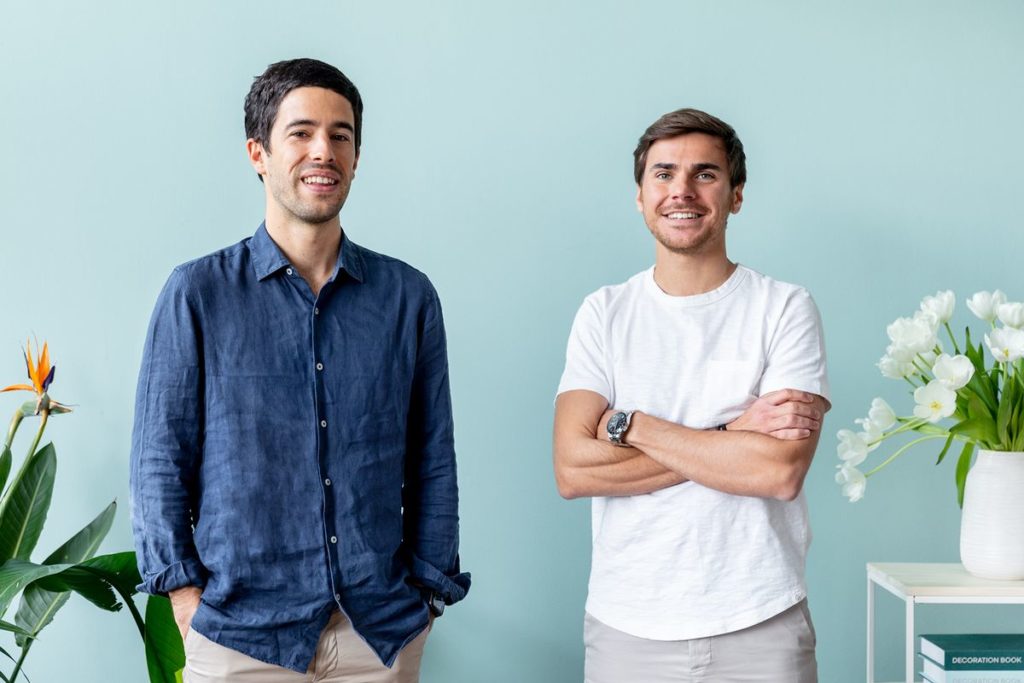 Monsieur Marguerite is a French online flower and plant retailer, recognised for working with seasonal products 100% locally sourced
This operation will allow Colvin to grow its consumer business in the second most relevant country for flowers and plants in the EU
Barcelona / Saint-Denis, 12th January 2022 - Colvin, the fastest-growing tech company dedicated to the floriculture industry based in Barcelona, has acquired Monsieur Marguerite, a leading flowers and plants delivery French company due to its model based on sustainability and proximity. This agreement will allow Colvin to expand its presence in Europe by landing in a new market through a company with local experience and recognition. In addition, Monsieur Marguerite will benefit from Colvin's experience and resources to boost and grow its business in France.
"France is definitely one of the most interesting markets because of its strong attachment to flowers and plants. Monsieur Marguerite's proven expertise and its vision on disrupting the supply chain, digitalised and empowering local growers are some of the main reasons why we have decided to bring the company into the Colvin family" said Sergi Bastardas, cofounder at Colvin.
"We are very proud to announce this agreement, last June we announced our intention to reach France and today we have finally achieved it. We have been following Monsieur Marguerite's lead for some time now, we have many values in common and we believe that by joining our experience in scaling markets and the good job they are doing in France we can do great things together", said Andrés Cester, cofounder at Colvin.
Founded 5 years ago by Benjamin Perot and Ludovic Mareau, Monsieur Marguerite was born with a clear mission; to create a brand of home delivery of flowers and plants with a 100% French product oer, committed to local growers and seasonal products grown under organic and environmentally friendly processes. A goal that has allowed them to consolidate their position in France with a team of 25 people, more than 10,000 packages sent each month and a turnover growth of 200% in 2020.
"This partnership is the best opportunity for Monsieur Marguerite to continue growing with responsibility in France with our growers and local partners. We share with Colvin the same vision of the industry to simplify and connect directly growers and end consumers. The French flowers and plants industry needs to be more structured and digitalized. Colvin has built the right platform to do that, by optimizing growers revenues and allowing all French flowers and plants ready to be bought in one place", said Benjamin Perot and Ludovic Mareau, cofounders at Monsieur Marguerite.
In a year in which lockdowns have accelerated the penetration of ecommerce, the flowers and plants demand at Colvin has grown x4 and 2021 has served to stabilise this demand. After the last Series C fundraising of €45M announced last July, Colvin has entered a new stage of growth and maturation to reinforce its objective of leading the digital transformation of the floriculture sector. Colvin currently has more than 250 employees and expects to reach 300 people in the coming months.
Colvin is the first vertical market that commits to the digitalization of the flower and plant industry with a disruptive model based on the disintermediation of the product and the supply chain. Following the agreement, Monsieur Marguerite will continue to operate as an independent organisation, keeping its founders leading the company, as well as the team and its brand.
About Colvin
Colvin is a company founded at the end of 2016 that has revolutionised the online retail flower and plant industry with a disruptive business model, creating the first network without intermediaries. Colvin carefully selects the flowers, plants, and the producers they work with to guarantee the best product and service. Colvin's mission is focused on creating memorable moments with flowers and plants to create a world that is more united and connected. Currently, Colvin has a team of over 250 people with warehouse centres in Barcelona, La Toscana and Berlin and operates in Spain, Portugal, Italy, Germany and now also in France with its partner Monsieur Marguerite.
About Monsieur Marguerite
Monsieur Marguerite is the first sustainable florist oering 100% French seasonal flowers directly from growers. Created in 2016, the brand is committed to the ecological transition of its industry. Choosing Monsieur Marguerite's flowers means supporting seasonal, local and sustainable horticulture that is more respectful of the environment while embellishing lives with fresher and more resistant flowers thanks to an ultra-short circuit. In addition to fresh flowers, Monsieur Marguerite also oers responsible and seasonal plants as well as poetic creations made from 100% natural dried flowers. Monsieur Marguerite has a team of 25 people with two production centers (Paris and Hyeres) which allow it to deliver the most beautiful flowers anywhere in France.
Para más información:
Press Oce at Colvin
Cristina Hernández
Telf.: (+ 34) 649561371
chernandez@carpediemcom.es
Raquel Gómez
Telf.: (+34) 633556561
rgomez@carpediemcom.es
https://www.thecolvinco.com/